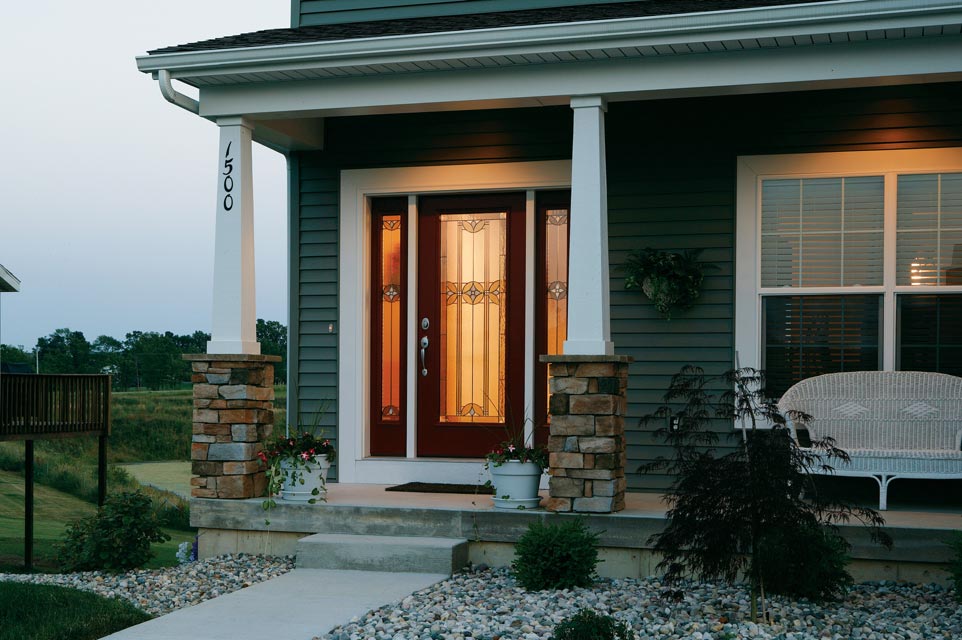 We sell Albany Door Company, Inc. products to give our customers the variety they deserve. Albany offers 25 different paint colors, 11 stain colors, and over 200 door styles fit for new construction or door replacement.
Steel Entry Doors
With the Solar Shield doorframe, you'll never have to repaint your doorframe. Solar Shield includes superior weatherability to withstand sunlight, durable resin to resist UV discoloration, warp resistance in high-heat environments, reduced thermal expansion and contraction, and a lifetime warranty against yellowing and thermal deformation.
Castlegate's Oakgrain steel skins are a great option for homeowners who love the look of wood but want something durable and more resistant to dents and damage.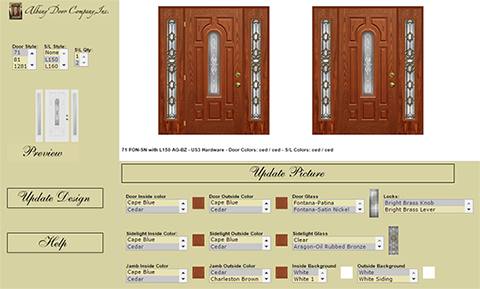 Try their new unit designer
Belleville Fiberglass Entry Doors
The Belleville line fiberglass entry doors are created with a high-performance fiberglass that resists splitting, cracking, and warping. Doors also have a polyurethane core that meets strict environmental guidelines and provides maximum thermal protection.
Frame and Warranty
Albany offers important construction details, like:
Continuous frame head that maximizes stability
FrameSaver® Jambs and Mouldings that make up the bottom 5 inches of all our exterior frames and moldings are made with a wood composite that does not wick water or rot
Continuous frame sill that virtually eliminates racking and bending because it is made as one solid unit
Composite adjustable riser that is both weather resistant and adjustable
Triple bottom seal with a bulb-fin-bulb configuration for triple protection against the elements