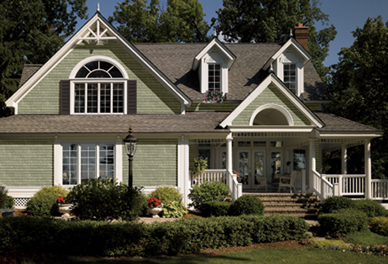 Only CertainTeed vinyl siding and polymer shake products give you the beauty, performance, and durability you've been looking for. CertainTeed manufactures many different types of vinyl siding including vertical siding, horizontal siding, shakes, and shingle siding. Each of these products are offered in many different varieties depending on your need and preferences.
So why choose vinyl siding? Vinyl eliminates the need for priming, painting, and regular repainting maintenance that wood siding requires. CertainTeed vinyl siding will not rot, split, or crack, even in the elements. But vinyl siding still gives the same look as natural wood, providing you with the home style you love.
Let Meister Windows & Siding come out and discuss your needs as well as show you all of the different types of vinyl siding we offer. We offer free estimates for all of your home needs.