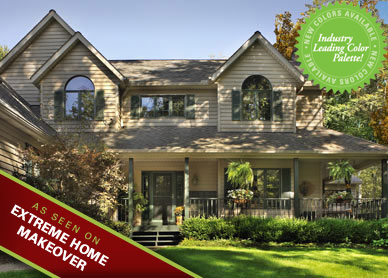 Alside Prodigy® Next Generation Insulated Siding
Our engineers' and designers' uncompromising approach to quality means Prodigy is crafted with the highest standards. With a flawless appearance, unsurpassed insulation that can increase the value of your home, true maintenance freedom, reduced energy bills, and a worry-free warranty,* Prodigy is the most evolved siding on the market.
A precisely contoured insulating underlayment—the thickest foam in the industry up to 1-1/2" thick**—delivers exceptional R-value (resistance to heat flow), while providing the rigidity and straight course lines you expect from a wood product. The surface texture has the genuine and subtle feel of finely milled cedar lumber.
Prodigy's high-performance insulation is form-fit to adhere to the outer panel, providing outstanding strength and durability to withstand Mother Nature while safeguarding against energy loss.